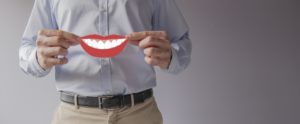 You might believe your oral and immune health are separate from one another, but they are intertwined. In fact, there is a direct connection between the health of your smile and your overall wellness. Not only does your dental health support your immune system but also vice versa. Thankfully, you can give your immune system a boost and maintain a bright smile by keeping a few tips in mind.
What's the Mouth and Body Connection?
Your oral and general health are commonly viewed separately; however, your mouth is often referred to as the gateway to your body. Strong, healthy teeth are essential to maintaining a balanced diet to support your body's functions, but the connection doesn't stop there. In fact, your gums play a larger role in your wellness than you might realize.
Your gums are equally important as your teeth for a healthy smile. Unfortunately, the biggest threat to their health is a preventable infection called periodontal (gum) disease. Although it's preventable, at least 50% of Americans have a form of it. Gum disease is also the leading cause of tooth loss, but the consequences of the infection don't stop at your smile.
The bacteria responsible for the infection can enter your bloodstream, increasing your risk of several health issues, like heart attack, respiratory infections, and even diabetic complications. It can also affect your systemic health.
Untreated gum disease lowers your body's ability to heal and fight infections. Not only does this make gum disease more difficult to treat, but it also increases your risk of other infections as well, like pneumonia.
How Can I Protect My Oral and Immune Health?
You don't need to let untreated gum disease wreak havoc on your mouth or body. Instead, there are simple tips you can use to keep your smile healthy to support your immune system, including:
Use a soft-bristled toothbrush and fluoride toothpaste to clean your teeth twice a day.
Brush all surfaces of your teeth and your tongue for at least 2 minutes in the morning and at night.
Use a high-quality dental floss to clean in between each tooth.
Visit your dentist at least twice a year for a cleaning and checkup.
Don't smoke or use alcohol in excess.
Eat a balanced diet.
Don't ignore the early warning signs of the infection, like red, swollen, or bleeding gums.
Invest in a Healthy Mouth and Body
Investing in your oral health gives you much more than a beautiful smile. It also helps you achieve optimal wellness to feel your best. If it's time for your next cleaning and checkup, or you suspect gum disease, don't wait to contact your dentist.
About Dr. Makadia
Dr. Makadia provides high-quality dental care to create healthy smiles that last. He focuses on prevention to preserve your natural smile. Through routine care, Dr. Makadia can detect issues while they are still small to provide quick intervention, like spotting signs of gum disease. He uses the latest innovations in dentistry to treat the infection and restore your dental health. If you need a preventive appointment or periodontal therapy, contact our office today.