Lumineers near Sayville
When you look in the mirror, do you like the smile that you see? If discoloration, chips, or shorter than average teeth have left you feeling insecure about your appearance, you can get the results you want with Lumineers near Sayville. Your cosmetic dentist, Dr. Makadia, can drastically improve their color, size, shape, and proportion using a noninvasive procedure. When compared to traditional veneers, you can get the results you want without having to permanently alter your teeth.
What are Lumineers?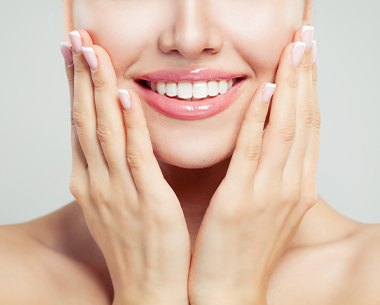 Often, many people tend to believe that Lumineers and veneers are the same, but they are not. While there are several similarities between the two, they are big differences between them as well.
Lumineers are like traditional veneers because they are thin shells that are bonded to the front surfaces of your teeth. This allows them to instantly cover cosmetic flaws, like discoloration, chips, and cracks. They will instantly give you a smile makeover that produces natural-looking results.
Unlike, traditional veneers, you will not have to alter the structure of your teeth when choosing Lumineers. Not only is this less invasive, but it also allows the procedure to be reversible if you change your mind in the future.
What are the Benefits of Lumineers?
When choosing Lumineers to transform your smile, you will enjoy an array of benefits, including:
Hide dark tooth discoloration.
Improve minor alignment issues, like gaps.
Cover chips or cracks.
Improve the size of shorter than average teeth.
Enjoy natural-looking results with the use of porcelain.
Will not stain or discolor over time for a bright, white smile that lasts.
Custom-made to create a seamless look.
About the same price tag as traditional veneers.
Does not alter the structure of your teeth.
Noninvasive.
Reversible
How Long Will My New Smile Last?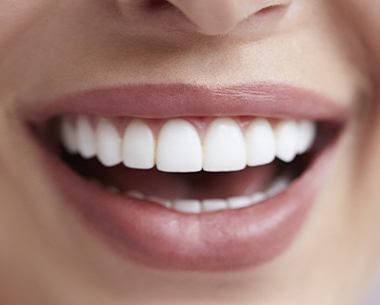 With Lumineers, you will make a long-term investment in your confidence. With the right care, they can last for an average of 10 to 20 years before needing to be replaced. While they are strong and durable, they can come loose or break. To protect them from damage, it is best to care for them properly.
Maintain your semi-annual appointments for a cleaning and checkup. At each appointment, your dentist will check your Lumineers to ensure that they are not damaged. If one should become compromised, your cosmetic dentist near Sayville can easily replace it.
Invest in Your Confidence
If you are ready to love the smile that you see in the mirror, Dr. Makadia can help. Contact Sunrise Dental Service today to see if Lumineers are right for you.