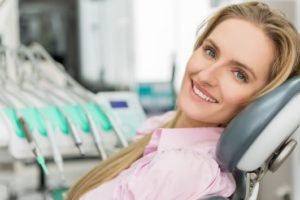 When it comes to visiting the dentist, it is not a comfortable experience for everyone. Past appointments that caused pain can lead to feelings of anxiety when it comes time to schedule your next visit. Not to mention, embarrassment, the environment, or the fear of needing an invasive treatment can also lead to dental-related phobias. No matter the cause, we understand that you may need a little extra help feeling at ease during your appointment. At Sunrise Dental Service, Dr. Makadia is a sedation dentist near Sayville who offers nitrous oxide to help you relax and enjoy your time in our office.

What is Nitrous Oxide?
Nitrous oxide is more commonly known as "laughing gas," which has held a common place in modern dentistry for decades. It is an inhaled sedative that has no color, odor, or smell. By placing a mask over your nose, the medication is inhaled and you will immediately begin to feel its effects as your worries fade and you become completely relaxed. A euphoric feeling will spread throughout your body as you reach a deep level of relaxation.
How Can Nitrous Oxide Help Me?
Nitrous oxide is safe and effective for a wide range of uses when administered by a trained dentist near Sayville, like Dr. Makadia. Often, it is used to help those who suffer from dental-related fears and phobias. No matter if you fear pain, do not like the smell of the dental office, or feel embarrassed, it will help you relax.
However, it can also be used for patients who need multiple or lengthy procedures. It allows them to be completed in one appointment while minimizing your discomfort so Dr. Makadia can quickly provide the necessary care. In addition, it also helps patients who have a strong gag reflex or have difficulty laying in one position for too long.
What are the Benefits of Nitrous Oxide?
When compared to other forms of sedation, nitrous oxide is often patient-preferred. It is safe and effective while taking effect very quickly. It allows you to relax and feel at ease so you can enjoy your time at the dentist. Unlike other forms of sedation, the effects wear off quickly. In fact, within a few minutes, you will feel completely normal so you will not have to limit your activities for the remainder of the day. There are no unpleasant side effects and you can go about your day right after your appointment.
Where Can I Benefit from Nitrous Oxide?
If you need a little extra help feeling relaxed while visiting the dentist, Sunrise Dental Service offers the solutions you need. As a sedation dentist, Dr. Makadia safely and effectively administers nitrous oxide to help you conquer your dental fears while also feeling comfortable and relaxed.
To benefit from a stress-free dental visit, it is time to call Sunrise Dental Service to schedule your consultation for nitrous oxide. Dr. Makadia offers the solution you need to conquer your dental fears.