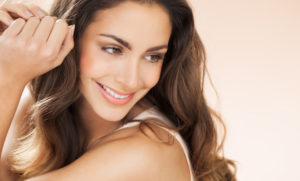 When you look in the mirror, do you like what you see? If you are like many adults, the answer is probably no. When your teeth suffer from imperfections, it is easy to have low self-esteem and feel as though you are judged based on their appearance. Often, it may seem like you have no easy solution to fix the flaws. However, now your cosmetic dentist in Sayville can provide you with the options you need to transform your smile. Using a customized treatment plan, Sunrise Dental Service will enhance your natural beauty to love what you see in the mirror.

Porcelain Veneers
If you have several issues hurting the appearance of your teeth, porcelain veneers will cover the flaws. By attaching the thin shells, you gain a shapelier and more proportionate smile in as little as two appointments. No matter if you have chips, cracks, or discoloration, you will enjoy long-lasting results while also covering minor alignment concerns.
Teeth Whitening
Tooth discoloration will cause your smile to look dull and aged. You can reverse stains and restore a youthful look with professional teeth whitening. Our in-office treatment will brighten your smile by several shades with just one appointment. You can also benefit from professional-quality results from the comfort of your own home with our take-home whitening kit.
Full Mouth Reconstruction
Severe oral damage not only hurts the beauty of your smile but decreases your oral functions as well. By using a series of customized procedures, we will improve the health and capabilities of your teeth while resolving cosmetic imperfections.
Tooth-Colored Fillings
Now, you do not have to let a dark metal filling cause an eyesore when you smile. Tooth-colored fillings blend in with your teeth so no one will ever notice the repair. The composite resin material is created to match your enamel color for beautiful results.
All-Ceramic Restorations
Using all-ceramic materials, dental crowns can be made to look like a natural tooth. It will be customized to match the exact size, shape, and color you need to improve the health and function of a tooth. No matter if it has an abnormal shape or has suffered significant decay, a natural-looking restoration is the solution to your problem.
Soft Tissue Laser Services
The appearance of your gum tissue can negatively affect your smile. If you have extra tissue causing a gummy smile or have had periodontal disease, the soft tissue laser will redefine your gum line for a more attractive look.
Lumineers
Lumineers are like porcelain veneers, but they are less invasive while producing drastic results. Imperfections are instantly hidden to give you a dazzling new smile that looks and feels natural for added confidence.
Transform Your Smile Today
Do not feel disappointed with your smile any longer. Sunrise Dental Service will give you the results you want with cosmetic dentistry in Sayville. Contact our office today to schedule a consultation. We will create an individualized treatment plan to help you love what you see in the mirror.