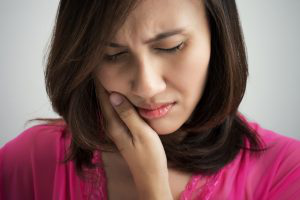 When an emergency strikes, you are quickly caught off-guard, often causing panic to quickly set in. It is no different when facing a dental emergency. Although no one is ever quite prepared for an oral health situation that requires immediate care, one in six Americans will be in this very position this year. When the unexpected happens, it can be difficult to determine what you need to do. You may be tempted to head to your local emergency room, but they are not equipped to handle these situations. Instead, you need to call your emergency dentist in Sayville. At Sunrise Dental Service, we will help you through the difficult time with same-day care.

Treating Dental Emergencies
Dental emergencies can take many forms. While it easy to determine the severity of certain issues, like a knocked-out tooth, others may not be so clear, such as a dental abscess. As a result, treatment can be delayed, leading to irreversible damage. It is important to learn how to recognize oral health emergencies and how to respond to promptly receive the treatment you need.
Knocked Out or Dislodged Tooth
When trauma to the mouth occurs, a tooth can be knocked out of its socket. If the tooth remains whole, we may be able to reinsert it if you act quickly. Hold the tooth by the crown and rinse it with water. Be careful not to touch the root and do not use any soaps or dry the tooth. If you can, reinsert the tooth back into the socket. If you are not successful, place the tooth in a cup of milk or water.
Sometimes, a tooth may get knocked out of position but not fully out of the socket. Gently try to push the tooth back into position, but do not force it. If you were successful, bite on a piece of gauze to prevent it from moving.
Broken or Cracked Tooth
A broken or cracked tooth needs to be repaired to prevent bacterial infection while restoring the health and function of the tooth. Avoid placing pressure on the tooth and keep it clean. Use over-the-counter pain relivers and cold compresses to manage any discomfort.
Dental Abscess
When a tooth becomes infected, it can lead to severe pain. To prevent the infection from worsening, you need to see your dentist near Sayville right away. In some cases, the infection may be apparent, such as the appearance of a pimple-like bump, while other times you may just have pain. If you develop a sudden severe toothache, call our office immediately.
Broken Dental Restoration or Appliance
Over time, a filling or dental crown may become loose or fall out. Do not try to repair it on your own. We will replace the restoration to protect your tooth from further damage. If you have a denture or other dental appliance break, stop using it right away. Do not try to fix it. We will repair the appliance to safely restore your oral functions.
When facing a dental emergency, do not wait for treatment. Contact Sunrise Dental Service right away for a same-day appointment.