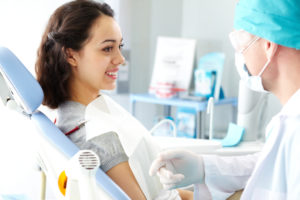 Finding a great family dentist in Sayville can be a challenge. You have many choices in the area, but not all will meet your needs. You have specific oral health requirements and expectations for comfort and care. At Sunrise Dental Service, we raise the bar for dental excellence by providing the high-quality care you deserve through personalized services. We go the extra mile to ensure your comfort without compromising your results.

Complete Comprehensive Care
You have unique oral health needs, which change over the years. You need a dentist who offers complete dental services from one location to make dental care accessible and convenient. We understand your time is valuable. As your oral health needs become more advanced over the years, the dentist you choose must be qualified to handle those needs from one location.
In addition to general dentistry for preventive care, such as regular cleanings, checkups, and oral cancer screenings, we offer many areas of specialized treatments that you may not find at some traditional dental offices. We offer restorative dentistry using the latest technological advancements and newest dental methodologies. No matter if you need root canal therapy or more complex treatments, like dental implants, we are capable of safely and effectively handling your procedures. You will gain results of the highest quality to restore the health of your smile.
The appearance of your smile is equally as important as the health of your teeth as it impacts your confidence. To protect your self-esteem, we offer the most preferred and effective cosmetic procedures. In addition to simple treatments, like teeth whitening, we offer also more specialized procedures with porcelain veneers, soft tissue laser services, orthodontics, and more.
Our comprehensive services do not stop at just the basics. We also provide periodontal therapy. With roughly half of adults having a form of gum disease, we offer the prevention and treatments needed to restore the health of the gums. We embrace the latest technologies, like the Nd-Yag Laser Treatment for precise, comfortable procedures.
State-of-the-Art Technology
Our superior services are complimented using the best advancements in dentistry. By embracing state-of-the art technology, we enhance patient care through uncompromised, high-quality results. We know your comfort is important when you visit the dentist, which is why we offer sedation dentistry– perfect for those with dental phobias.
To further promote you comfort, we use the KAVO Soft-tissue diode laser and Nd-Yag Laser. This eliminates the need for a scalpel when performing common dental procedures, such as treatment for periodontal disease. For those who need cavities filled or hard tissue removed, the Nd-Yag Laser Treatment offers a less invasive treatment while creating highly accurate results. With technology like digital imaging and pain-free dentistry, you can rest assured, you benefit from comfortable care for superior oral health.
Your Dentist for Complete Care
If you are asking, "where is a dentist near me for the best care?" Look no further. Sunrise Dental Service offers the complete, comfortable care you deserve. Contact our office today to schedule a consultation.