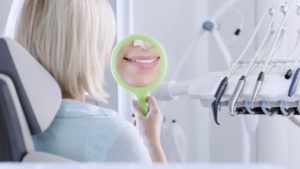 When it comes to your dental care, you deserve to benefit from the best. However, when living in a somewhat small location like Sayville, it can be difficult to find a dentist that meets your individual needs. Therefore, many people in the area choose to visit the trusted dentist near Sayville at Sunrise Dental Service. Due to the exceptional qualifications and superior dental services provided by Dr. Makadia, the trip to our office from Sayville is well worth your time.

Choose Qualifications You Can Trust
Not all dentists are the same, which is why not all dentists will meet your needs. You need a dentist who is supported by widespread qualifications to offer services tailored to your dental needs. Dr. Makadia is the dentist for you.
In addition to completing his dental education at the New York University, College of Dentistry, he has also received additional training in cosmetic and reconstructive periodontal surgery. By continuing his education, he is also able to provide fixed and removable orthodontics. With the completion of a dental implant-maxi course, he can provide the best tooth replacement options to invest in your smile.
Through his mission to provide patients with superior dental care due and more than 500 hours of continued dental education, he remains an active member of numerous dental organizations, including the Academy of General Dentists and the American Academy of Implant Dentistry.
Benefit from Compete Dental Care
As your dental needs change over the years, you need a dentist near Sayville who can provide the individualized care you need. At Sunrise Dental Services, Dr. Makadia offers complete dentistry. In addition to preventive and general dentistry, you will enjoy restorative dentistry to reestablish oral health. To keep your smile looking its best, you will find many cosmetic procedures, including porcelain veneers, teeth whitening, and orthodontics at our location.
If you have advanced dental needs, you will have the care you need at Sunrise Dental Service. With roughly half of adults suffering from a form of gum disease, Dr. Makadia offers periodontal therapy. In addition to prevention methods, you will have the maintenance and restorative treatments needed to protect your oral and overall health from gum disease.
If there should come a time when you lose a tooth, Dr. Makadia offers the most preferred option to replace missing teeth with dental implants. You will make a true investment in your smile with a permanent and successful alternative to traditional dental prosthetics.
Your Trusted Dentist
With the right home care and care from your dentist, your teeth will last a lifetime. However, the dentist you choose needs to provide the exact services you need while keeping your comfort in mind. If you have not been able to find the dentist you need, it is time to visit Sunrise Dental Service. As a trusted dental office in Bohemia, we are well worth the travel from Sayville. To benefit from the dental care you deserve, contact our office today to schedule an appointment. You will not be disappointed.