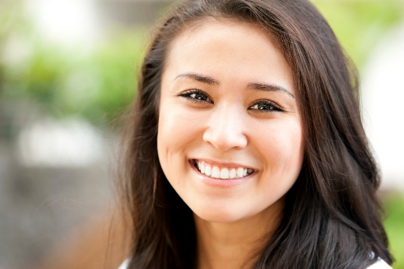 Your smile is an important aspect to how you feel about yourself and how others view you upon first impressions. Unfortunately, most people are not born with a naturally perfect smile. When it comes to the appearance of the teeth, crooked and misaligned teeth are among the biggest complaints. In addition to affecting your confidence, misaligned teeth can also cause poor oral health. Now, you can straighten your smile using the best advancements in orthodontics with Sunrise Dental Service. We offer the best options for braces near Ronkonkoma.
Benefit from a Straight Smile
A misaligned smile often causes you to hide your smile due to confidence concerns. However, poorly aligned teeth can also lead to tooth decay and gum disease, especially when the teeth are overcrowded. Teeth that are misaligned are more difficult to keep clean. By straightening your smile, you will promote your oral health.
In some cases, poorly aligned teeth can lead to additional problems, like TMJ. When your bite does not align properly it can put added pressure on the temporomandibular joint. This can lead to a painful and uncomfortable condition. However, you can stop the pain by improving your bite with orthodontics.
Misaligned teeth are also more prone to injury from trauma to the face. If you have protruding teeth or teeth that are overly rotated, they will take the brunt of the force during an impact to the face, leading to broken or knocked out teeth. With a straight smile, you will decrease the risk for oral damage during an injury to the mouth.
Traditional Orthodontics
We offer patients traditional metal braces to straighten the teeth. Metal braces use a series of wires and brackets to pull the teeth into their correct positions. By making adjustments to the wires every few weeks, the teeth are moved into their proper positions to give you a flawless smile. Metal braces are effective for straightening the most minor to severe cases of misalignment while also ensuring a proper bite.
Due to advancements in dentistry, metal braces are now less noticeable so you do not have to worry about a highly visible treatment.
Invisalign Clear Braces
Sunrise Dental Service also offers Invisalign near Ronkonkoma. Invisalign offers an alternative to traditional metal braces. Instead of using wires and brackets, clear aligner trays are worn over the teeth to move the teeth into their correct position. The custom-made trays are created in a series to gradually move the teeth.
The trays are clear and removable so Invisalign offers a discreet and comfortable alternative to traditional braces. While Invisalign is highly effective for creating a straight smile, not everyone is a candidate for the treatment. You will need a consultation to see if Invisalign is right for you.
Get a Straight Smile Today
At Sunrise Dental Service, we offer the solutions you need to gain an attractive smile. We will perform a consultation to see which treatment best meets your needs. Contact our office today to start the journey to a straight smile.