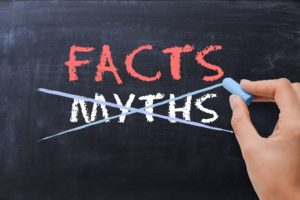 The drinks you consume are equally important as the foods you eat to support a healthy smile. Although it's always best to drink water, it's normal to give in to a special treat occasionally, like your favorite alcoholic beverage. There are many myths surrounding alcohol and the effects it has on your smile. Your dentist near Sayville has the facts you need to keep your teeth and gums healthy.
Myth: Alcoholic drinks can help you stay hydrated.
Fact: Alcohol is known to dry out your mouth. Not only is dry mouth an unpleasant sensation, but it can also lead to dental issues. Your saliva is essential for keeping your teeth and gums healthy between brushing and flossing. If your mouth is too dry, it creates the perfect environment for harmful bacteria that can cause cavities, gum disease, and bad breath.
Myth: Beer won't stain your teeth.
Fact: Darkly colored beverages are known to stain your teeth, like coffee and tea. Many people believe drinking lighter beverages eliminates the risk, like beer. Unfortunately, this isn't true. Beer is acidic, which can weaken your enamel, making your teeth more prone to staining.
Myth: Adding juice to your drink is healthier for your teeth.
Fact: Although fruit is healthy, adding it to your drink won't save your smile. In fact, some can actually increase your risk of dental issues, like oranges. Citrus fruits are acidic, which weaken your enamel.
Myth: Alcohol doesn't affect oral health.
Fact: Alcohol can have lasting consequences for your oral health. It's also the second most common risk factor of oral cancer. In addition, people who drink alcohol in excess have higher levels of plaque on their teeth. Research also shows they are nearly 3 times as likely to experience tooth loss.
Myth: Drinking alcohol cleans your teeth.
Fact: Despite what you might have heard, alcohol will not keep your teeth clean. Instead, you'll have a higher risk of tooth decay if you consume it frequently, which can be caused by several factors, like dry mouth. In addition, an unhealthy diet, poor oral hygiene, and frequent vomiting can permanently damage your teeth.
Protect Your Smile from Alcohol
If you drink alcohol, it's best to do it in moderation. Your dentist will also recommend you follow a few tips:
Drink alcohol through a straw to limit its contact with your teeth.
Brush your teeth well after finishing your drink.
Stay hydrated by drinking plenty of water.
Chew sugarless gum to help keep the mouth moist.
Skip adding fruits to your drinks.
Don't forget to visit your dentist at least twice a year for a cleaning and checkup. They will also perform an oral cancer screening to ensure optimal health.
About Dr. Makadia
Dr. Makadia earned his dental degree from New York University, College of Dentistry. He has completed advanced training in many specialties, like cosmetic and reconstructive periodontal surgery. He can treat complex oral health issues, like tooth loss. If it's time for your next cleaning and checkup, contact our office today to schedule your appointment.