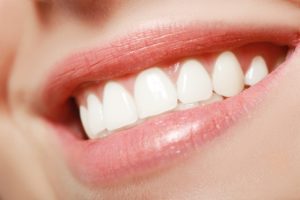 Your teeth are important for more than just chewing and speaking. They also directly influence your self-esteem. If you dislike how they look, you likely hide your mouth when smiling and talking. You do not need to feel insecure about your appearance. Now, you can get a picture-perfect smile using a noninvasive treatment from your cosmetic dentist. With Lumineers near Sayville, you will not need to permanently alter your teeth to get the results you want.

Lumineers vs. Porcelain Veneers
Often, it is believed Lumineers and porcelain veneers are the same, but they are not. They both offer the same benefits when used to improve the color, size, shape, and proportion of your teeth; however, there is one major difference.
Porcelain veneers require your cosmetic dentist near Sayville to remove a small amount of enamel, which permanently changes the structure of your tooth. With Lumineers, your teeth remain unchanged. As a result, you can have the procedure reversed in the future, while you cannot with veneers.
Lumineers provide many of the same benefits as veneers, including:
Stain-resistant.
Strong and durable.
Custom-made.
Look natural.
Similar price.
Long-term results.
Enjoy Drastic Results
By attaching Lumineers to the front surfaces of your teeth, you instantly cover dental imperfections, such as:
Dark tooth discoloration.
Minor alignment concerns, like gaps or crooked teeth.
Chips and cracks.
Abnormal shapes.
Shorter than average teeth.
Choose a Noninvasive Solution
In as little as two appointments, you will drastically enhance the appearance of your teeth. You will first require an initial consultation to ensure that you are a candidate for the procedure. Then, a customized treatment plan is created to transform your smile.
During the first phase of your treatment, impressions and photos of your teeth are taken, which are needed to design your Lumineers. You will not need any drilling or numbing agents for a pain-free visit.
The dental lab will create your Lumineers to meet your exact specifications in terms of size, shape, and color. This can take a couple of weeks to guarantee their accuracy. After they are sent back to your dental office, you will have your second and final appointment to have them bonded in place. Before you leave, your bite is checked to promote a harmonious balance between your top and bottom teeth.
Get a Picture-Perfect Smile Today!
Now, there is no need to hide your teeth. You can get the smile you have always wanted with Lumineers.
About Dr. Makadia
Dr. Makadia strives to provide quality dental care to help his patients achieve healthy, beautiful smiles. In addition to general dentistry, he also offers cosmetic services. He has the solutions you need to improve the aesthetics of your teeth. If you are interested in Lumineers, he will design your smile to give your confidence a boost. Contact Sunrise Dental Service today to schedule your consultation.