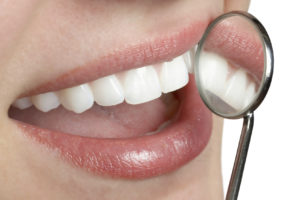 In addition to the health of your teeth, that of your gums is equally as important. Among the biggest threat to their health involves an infection known as periodontal disease, more commonly called gum disease. Although it is preventable, it is estimated that at least 50% of adults have a form of it. Quick intervention with periodontal therapy near Saville is vital to preventing irreversible damage. To restore your gum health, you may need periodontal surgery. Now, you can benefit from a less invasive solution with the Periodontal Laser Therapy.

Restore Your Gum Health
It is estimated that 3% of adults do not seek treatment for gum disease out of fear. In the past, a painful surgery was needed that would involve scalpels and sutures. These two alone are enough to make anyone want to avoid getting the care they need. Now, you have nothing to fear. You can choose an alternative to painful surgery with the use of Laser Assisted Periodontal Therapy.
What is Periodontal Laser Therapy?
The Periodontal Laser Therapy offers a safe and effective alternative to traditional gum surgery. It uses a special dental laser to target diseased tissue to encourage new growth of the cementum, periodontal ligaments, and the alveolar bone without scalpels and sutures.
With laser gum treatment near Sayville, you will enjoy less post-operative pain with fewer side effects. The it targets specific tissue to leave healthy areas untouched. In addition, it sterilizes and cauterizes to reduce your risk for bleeding or infection. This promotes a faster recovery time. The laser will stimulate your body's natural healing response to encourage the growth of new, healthy tissue.
Who is a Candidate for Laser Gum Surgery?
Laser gum surgery is often recommended for those of have moderate to severe gum disease. It is also the perfect alternative to traditional surgery for those who have diabetes, HIV, or other medical conditions.
What Can I Expect During the Procedure?
After an initial consultation, you will be scheduled for your appointment. To ensure your comfort, a local anesthesia is used. A tiny laser will be inserted between your gum tissue and your tooth to remove the infection and disease while clearing tartar and plaque from the roots. The laser will then be adjusted to a new setting to seal the pockets in the gum tissue to encourage reattachment.
Does Dental Insurance Cover the Laser Therapy?
Most insurances offer coverage for periodontal therapy; however, the amount they will pay varies depending on your specific policy.
How Can I Get Started?
To benefit from laser gum therapy, choose a trusted dentist in the area who has undergone additional training to offer the treatment.
Improve Your Gum Health Today
Stop the complications of gum disease using one of the latest advancements in periodontal therapy for a healthy smile!
About Dr. Makadia
Dr. Makadia offers extensive dental services to meet the needs of his patients, even those who have advanced requirements, like periodontal disease. He embraces the latest technologies, like laser gum treatment to enhance his patients' oral health. If you need periodontal therapy, contact Sunrise Dental Service today to schedule your consultation.