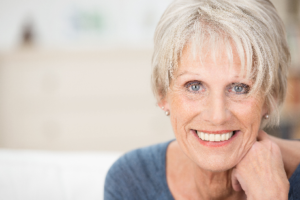 Have you noticed your quality of life start to decline since you have lost your teeth? Do you miss eating your favorite foods and smiling with confidence? To help fill the empty spaces in your smile, you now have many different tooth replacement options. Among one of the most popular choices involves dental implants from your dentist near Sayville. While you have heard about their benefits, you wonder if they are really worth the cost? There are many perks to dental implants that are not possible with other options.

Look and Feel Natural
When compared to other tooth replacement options, dental implants near Sayville closely mimic the appearance and function of your natural teeth. The use of an implant post securely holds the replacement tooth in place. With a secure and stable foundation, you will not have to worry about any slipping or irritation. As a result, they offer an increased biting force of over 70% when compared to traditional dentures.
Not only will they closely feel natural but look natural as well. Using an all-ceramic crown, it will be customized to match any remaining teeth. As a result, it will blend in seamlessly with your smile.
High Success Rate
Dental implants offer over a 95% 10-year success rate. The use of the implant post allows the body to naturally accept the material to create a secure bond. With the bone fused to the post, it has the potential to remain in place forever with the right aftercare, like maintaining your home oral hygiene habits. This allows you to make a long-term investment in your smile because you will not have to worry about having the implant replaced in the future.
Stop Bone Loss
Dental implants are the only tooth replacement option that can stop bone loss caused by missing teeth. The implant post acts as a tooth root, allowing it to stimulate the jawbone. This encourages new bone growth to not only stop bone loss, but to also improve previous lost bone density.
Cost-Effective
Dental implants are more cost-effective long-term than traditional tooth replacement options. You will not have to worry about having adjustments or new prosthetics made in the future. In addition, you will also save money because you will not have to purchase adhesives or cleaning solutions. As a result, dental implants have the potential to eventually pay for themselves.
Improved Oral Health
By promoting your jawbone's density, you will improve your oral health. Any remaining natural teeth will have the support they need to stay in place to stop additional tooth loss in the future.
Invest in Your Smile Today
If you are ready to invest in your smile and quality of life, it is time to see if dental implants are right for you.
About Dr. Makadia
Dr. Makadia strives to provide long lasting results for his patients through advanced dental care. He offers many areas of specialty services, including dental implants. He can help you replace your missing teeth with a successful solution. Contact Sunrise Dental Service today to schedule your consultation.