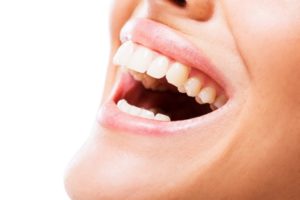 We have all watched the funny videos on YouTube about the after effects of laughing gas following a recent dental appointment. Although they are entertaining, do you know the reason behind the use of it? More officially known as nitrous oxide, it is a common sedative used in dentistry to help patients relax and feel at ease during procedures. It is safe and effective while also providing a wide range of benefits for both the dentist and the patient.

Nitrous Oxide in Dentistry
Nitrous oxide has been used in dentistry for decades as it offers sedative results that quickly wear off. It is inhaled through a mask that fits over the nose. In just a matter of a couple of minutes, its effects begin to kick in.
Despite what many believe, it does not put you to sleep. In fact, you can still hear and respond to the dentist; however, you will become completely comfortable and relaxed. Many people report that they feel slightly light-headed and develop tingling sensations in the arms and legs. Others report that their body feels heavy as they remain calm and comfortable.
After the mask is removed, the effects of the sedation quickly wear off. It does not require a recovery time or any unusual side effects, other than the giggles.
Transforming the Dental Experience
Nitrous oxide is used for several reasons to promote the dental experience. Often, patients who have dental fears or phobias choose the sedative to help them relax during their appointments. However, it can also be used for those who have difficulty laying in one position for too long, a strong gag reflex, or cognitive complications. This makes the appointments more comfortable and stress-free.
Often, nitrous oxide is recommended for a patient who needs multiple or lengthy procedures. It helps to keep them relaxed to allow them to be performed in one appointment.
Although the patient benefits from it, the dentist does as well. When a patient is comfortable and relaxed, the dentist can deliver a higher level of care. They can quickly perform the necessary treatments without causing any pain or discomfort for their patients.
As a safe and effective alternative to stronger sedatives, nitrous oxide can be used for a wide range of procedures. No matter if you need to relax during a routine cleaning or need to have a wisdom tooth extracted, laughing gas can help.
Benefit from Nitrous Oxide
If you have a unique situation that requires a little extra care during your appointment, discuss the use of nitrous oxide with your dentist. You can lay back and relax as your worries and fears fade away.
About Dr. Makadia
Dr. Makadia is a graduate of the New York University, College School of Dentistry who has also completed more than 500 hours of continued education. Due to his advanced qualifications, he offers his patients an array of services, including certain specialties like sedation dentistry. If you are concerned about the use of nitrous oxide during your appointment, contact Sunrise Dental Service to speak with Dr. Makadia.