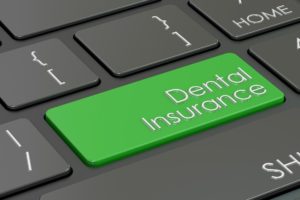 Your teeth can serve you for a lifetime with the right care, like maintaining your oral hygiene. Although your brushing and flossing habits are crucial to your dental health, your teeth and gums need more to thrive. The American Dental Association also recommends everyone sees their dentist at least twice a year for a cleaning and checkup. Unfortunately, you don't visit the dentist as often as you should. Whether you're not a fan of dental insurance or preventive care just isn't a priority, here's why you should commit to visiting your dentist every 6 months.
Importance of Regular Dental Care
Besides your oral hygiene at home, it's best to have a preventive visit at least twice a year because research shows it's proven to lower your overall dental expenses. In fact, every $1 spent on prevention can reduce your emergency and restorative dentistry costs by $50. Routine services stop common problems from developing in the first place, like tooth decay and gum disease. It also allows your dentist to monitor your oral health to detect any concerns sooner to reduce the risk of needing a costly treatment down the road.
Despite the benefits of regular appointments, 42% of Americans don't visit their dentist as often as they should. There are several reasons people delay their appointments; however, a common cause is to avoid the hassle of dealing with an insurance company.
It isn't any secret dental insurance policies can be confusing. Not to mention, there are several guidelines and restrictions you must follow, but don't let that stand in your way of achieving your oral health goals. With the right dentist by your side, you can get the affordable services you need regardless of your insurance.
Choose the Right Dentist
Your dental insurance recommends you choose a dentist who is in their network because they have pre-negotiated rates with the practice. Although this can help lower the cost of common treatments, it also means your options for dental care might be limited.
You can have the freedom you deserve by visiting any dentist who accepts your coverage, even if they are out-of-network. You'll just need to pay the difference between your policy's allowable amount and the dental fees. This allows you to choose a dentist who specializes in the exact services you need, like periodontal therapy, dental implants, or orthodontics.
Don't have insurance? That's OK. 23% of Americans don't have any dental coverage. That doesn't mean you can't visit your dentist. If you've lost your policy because of COVID-19 or an employment change, your dental office will help you find the solutions you need to keep your care affordable, like third-party financing.
With or without dental insurance, you can achieve the healthy smile you deserve through the power of preventive dentistry.
About Sunrise Dental Services
Our dental team strives to help our patients reach optimal oral health. Dr. Makadia works with both in-network and out-of-network patients to lower dental costs. He offers the cost-effective solutions you need to invest in a healthy smile without breaking the bank. Contact our office today to learn more about our payment options.