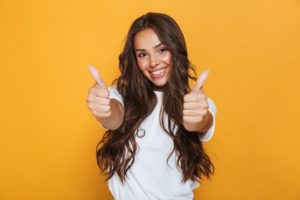 Did you know your mouth is often called "the gateway to your health?" Believe it or not, your oral and overall health go hand-in-hand. In fact, there are several dental issues that can have adverse complications for your body. Your dentist works to provide personalized solutions to keep your smile healthy to also enhance your general wellbeing. Here's what you need to know about the mouth and body connection.
What's the Link Between Oral and General Health?
The health of your teeth and gums is important for more than just a beautiful smile. They are also essential for your ability to chew. If your teeth are damaged or missing, it can make it difficult to chew a variety of foods. As a result, you may need to limit what you eat. Overtime, this can lead to nutritional deficiencies that harm your body's proper functions.
Besides your teeth, your gums are equally influential to your health. The biggest threat to your gums is periodontal disease. Although it's preventable, at least 50% of adults have a form of the infection. While it can be treated without causing any long-term damage during the early stage, many people aren't aware they have it. If it progresses in severity, it can eventually lead to tooth loss.
Not only will you experience the oral and general health complications of tooth loss, but the infection can also enter your bloodstream. As the infection circulates throughout your body, it causes your immune system to respond with inflammation. This increases your risk of several health issues, including heart disease, Alzheimer's Disease, certain cancers, respiratory infections, and diabetic complications.
How Can I Get a Healthy Mouth and Body?
You can ensure your smile and body stay healthy by being proactive about your oral hygiene and dental health. Here are a few simple tips to help you reach optimal wellbeing:
Brush your teeth at least twice a day for 2 minutes each session using a soft-bristled toothbrush and fluoride toothpaste.
Use a high-quality dental floss to clean in between each tooth daily.
Visit your dentist at least twice a year for a cleaning and checkup.
Don't smoke.
Don't drink alcohol in excess.
Limit your consumption of sugars.
Eat a well-balanced diet.
Get a Healthy Smile Today
If you have a dental issue that may be harming your health, don't wait. Visit your dentist for the personalized treatment plan you need to restore your smile.
About Dr. Makadia
Dr. Makadia offers exceptional dental services to the community. He combines his training, qualifications, and experience with the latest innovations in dentistry to provide world-class care. Besides treating your teeth and gums, he also keeps your general health in mind. Dr. Makadia will help you achieve optimal oral health to enhance your overall wellness. If you're ready to benefit from the mouth and body connection, experience a different side to dentistry. Contact our office today for an appointment.