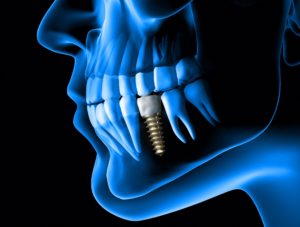 Do you have an incomplete smile from a missing tooth? Although you may feel alone in the situation, over 120 million Americans have also lost at least one tooth. Now, the empty space causes you to hide your mouth when speaking and smiling because you are insecure about your appearance. You also miss eating your favorite foods and you cannot speak as clearly as you once did. You can regain a complete smile with the help of your dentist. There are multiple options to replace the missing tooth, including dental implants or a bridge and dental crown near Sayville, but which is best?
Why Do I Need to Replace a Missing Tooth?
While it may only be one tooth, it serves an important role in your dental health. When even one is missing, it causes your jawbone to deteriorate because there is no longer a root to stimulate it. You can lose as much as 25% of the bone's width within the first year. This causes your remaining teeth to lose support. Over time, they move out of alignment, increasing your risk of tooth decay and gum disease. It is not uncommon for them to eventually become loose and fall out.
What is a Bridge and Crowns?
A bridge and crowns is the most traditional tooth replacement option because it is affordable and convenient. A prosthetic tooth is made to match the color, size, and shape of your natural teeth. It is then held in place by bonding custom-made dental crowns to the adjacent teeth.
Although it completes your smile quickly, it is a short-term solution because it needs to be replaced every 5 years. It also does not replace the root, so your jawbone continues to deteriorate. Over time, the teeth supporting the bridge will weaken because they must be permanently altered to hold the appliance in place.
What is a Dental Implant?
A dental implant near Sayville is now the most popular option to replace a missing tooth. A titanium implant post is surgically placed into your jawbone to act as a new root. An abutment is connected to the post to attach a custom-made crown. By replacing both the root and the crown, a dental implant provides various benefits that are not possible with a bridge, including:
Over a 95% success rate.
Long-term, cost-effective solution.
Looks and feels natural.
Stimulates new bone growth to protect your jaw's density.
Stops dental drift.
Doesn't alter healthy teeth.
Improves your oral health.
Protects your facial structures.
Which is the Best Option?
If you are ready to replace your missing tooth, your dentist performs a comprehensive consultation to determine which treatment best meets your needs. They will restore your quality of life and your confidence with a complete smile.
About Dr. Makadia
Dr. Makadia provides high-quality dental care to build lasting smiles. He offers the latest tooth replacement options, including dental implants. He will find the right solution to complete your smile while accommodating your lifestyle. If you are ready to replace your missing teeth, contact Sunrise Dental Service today!