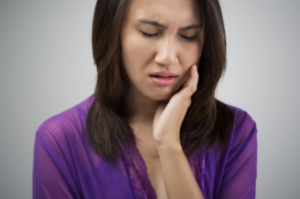 If your dentist has recently recommended that you undergo root canal therapy to save your tooth from an extraction, your first thought is often hesitation and dread. Let's face it, they have received a bad reputation over the years for being painful. While this may have been true in the past, they are now often no worse than a traditional filling. Although you may have some concerns about permanently altering your tooth, there are times when it is in your best interest, such as if infection, pain, or swelling have occurred.

Do I Really Need a Root Canal?
Root canals are among one of the most commonly performed endodontic procedures with the American Association of Endodontics reporting more than 22 million conducted each year. While they are common, they are only recommended when there are no other viable treatment options to save your tooth from an extraction.
While you may be a bit concerned about the procedure, if your dentist suggests the treatment, it is only in your best interest. It is recommended if you have a severely infected or damaged tooth, such as one that has significant decay or a large break. Often, if an abscess has formed or it has become painful and swollen, a root canal will be needed.
Despite your hesitation, it is best to have the procedure performed as soon as possible.
What Can I Expect?
After taking x-rays, a comprehensive treatment plan is created to restore the health and function of your tooth. A local anesthesia is used to prevent pain or discomfort during the procedure. Your dentist will then remove the areas of decay and damage while performing a pulpectomy. This involves removing the pulp of the tooth. It will then be sterilized and sealed using a special material known as gutta-percha. This helps to give added strength to the structure of the tooth while also sealing out bacteria.
Often, a dental crown is needed after the procedure. Using impressions of the tooth, a customized cap is made to be placed over it. This adds an extra layer of protection while restoring the tooth's function and appearance. Using high-quality materials, it will be strong and durable while also meeting your exact specifications in terms of size, shape, and color.
After the cap is placed, it is best to maintain your oral hygiene and clean around the crown well each day to prevent any complications, like infection.
Restore Your Oral Health Today
If you need a root canal, do not worry. Your dentist will safely and effectively restore the health of your tooth for a beautiful smile.
About Dr. Makadia
Dr. Makadia completed his dental education at the New York University, College of Dentistry. He furthered his training to include cosmetic and reconstruction periodontal surgery, as well as advanced education in fixed and removable orthodontics and oral implantology. With more than 500 hours of continued education, he is qualified to perform endodontic treatments, including root canals. If you have any questions about the treatment, contact Sunrise Dental Service today.